The main goal of MGIS is to provide up to date and accurate datasets from Bioversity's International Musa Germplasm Transit Centre (ITC) and from MusaNet partner collections that have signed the MGIS Data Sharing Agreement (DSA).
The most critical information is the passport data of accessions maintained in these collections. It is Multi Crop Passport Data (MCPD) compliant, so the data stored in MGIS database follows the standard of this document developed jointly by Bioversity International and FAO. We encourage you to use coding defined in the MCPD.
To give more control to our partners on the data they share on web site, the MGIS team has developed a  new tool dedicated to curator of collections. This tool allows curators to edit collection information, to add accessions, to edit accessions and to download accessions' passport data in a flat text file. This text file can then be imported into excel for review and editing. Once changes are made by the curator and recorded in the text file, it is possible to upload and publish updated passport data as well as additional passport data from newly introduced accessions back to MGIS.
Prior to being able to manage your collection's passport data, it is mandatory to register on the MGIS web site. Once done, send an email to m.ruas@cgiar.org to ask for the appropriate permissions for your collection.  The same process applies for partners' institutes who have not provided Passport Data yet but who are signatories of the MGIS (DSA).
After validation by the MGIS Team, you will receive a confirmation email and you will be able to update and manage your data.
Once connected to your MGIS account, access your collection page. Click on COLLECTIONS menu and then on the list of collections click on the Collection Code hyperlink to access to the details of the collection. You will now see 4 different tabs on top of the collection information page.

How to edit your collection information
How to add or edit one accession
How to import and edit your accessions passport data
How to edit your collection information
Click on the Edit tab to edit the information related to your collection. The fields marked with a red star are mandatory.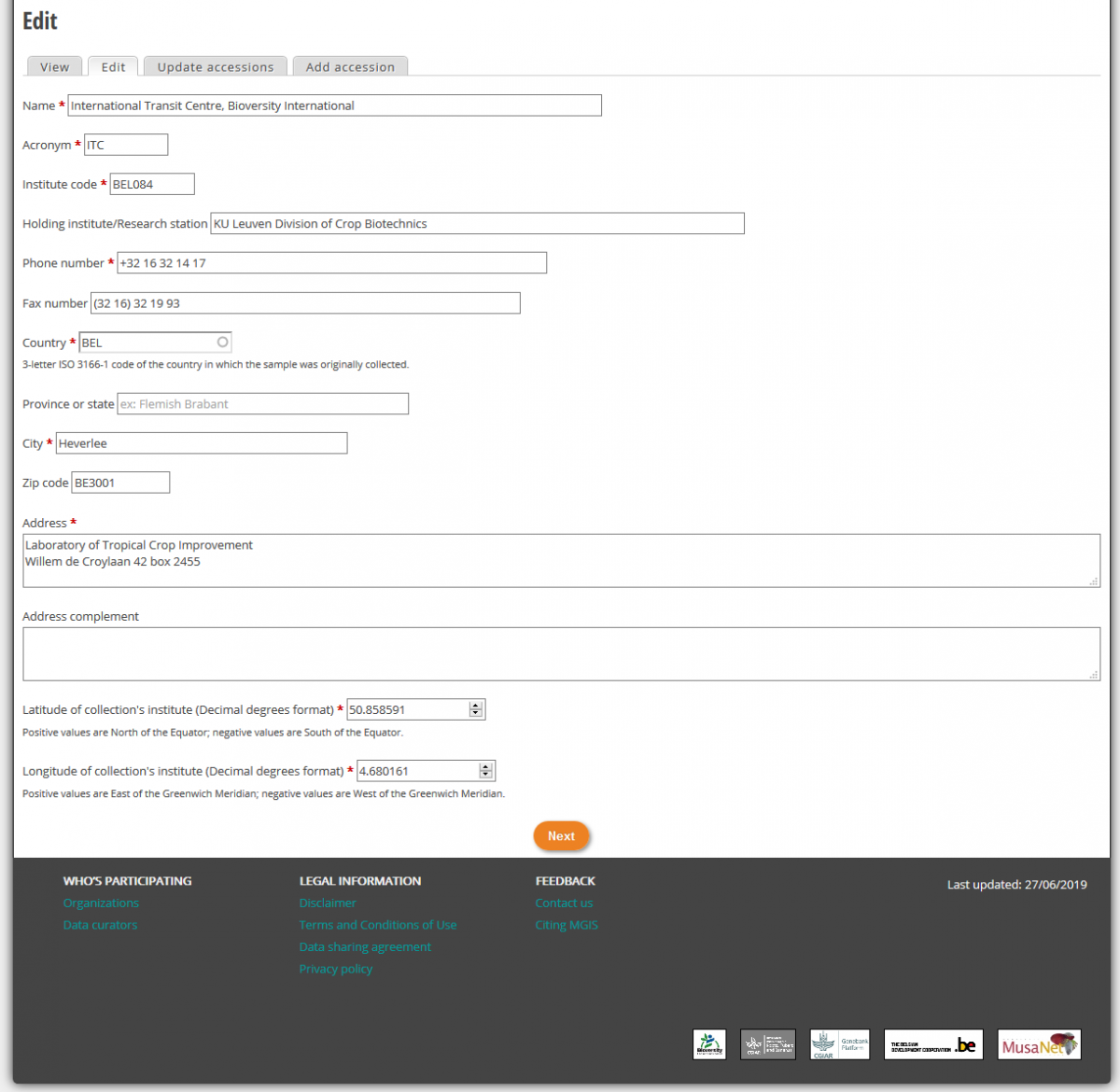 Once you have clicked on Next button few data checking are performed to validate data and if everything is ok you will see green color text message as below: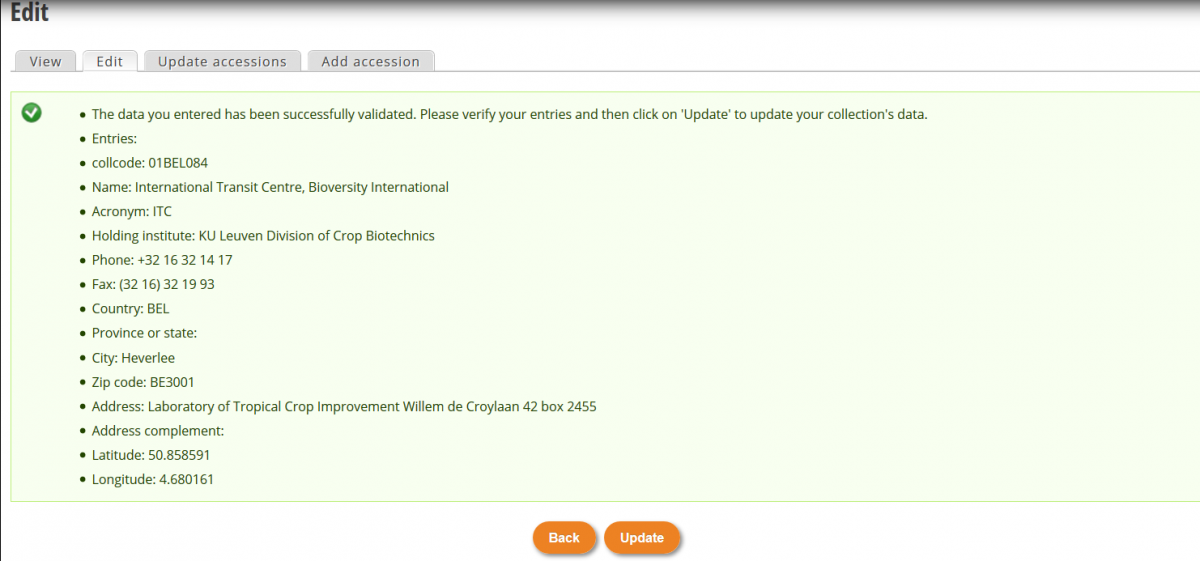 Now click update to update the web site information a new line saying that the database have been updated will appear at the bottom of the green text message.
If a data is missing or is erroneous red alert will display on the top of the message and the field with error will be red highlighted. In the example below the latitude was wrong i.e. containing a coma instead of a dot for decimal separator or letters, re type a correct value.